Lighting is a very important element of any event–It's an important tool to set a mood, tone, or focus our attention to something.  Not only that, but the right kind of lighting can really create that unique "event" feel.  But not all events are the same–So you can't expect what worked great in one event to have the same effect in another.   We can offer a wide range of lighting ideas, but will only recommend a lighting design that we think will compliment your vision.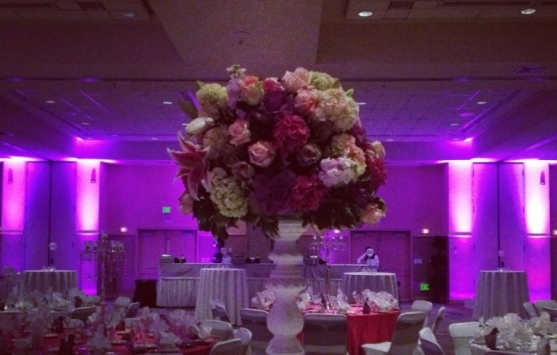 Uplighting
Simple & Elegant
If you are looking into adding some lighting to your event, uplighting is a great way to start. We recommend, at the very least, to add uplighting to your lighting decor. You can highlight certain areas, or wash all the walls of your venue with the color of your choice.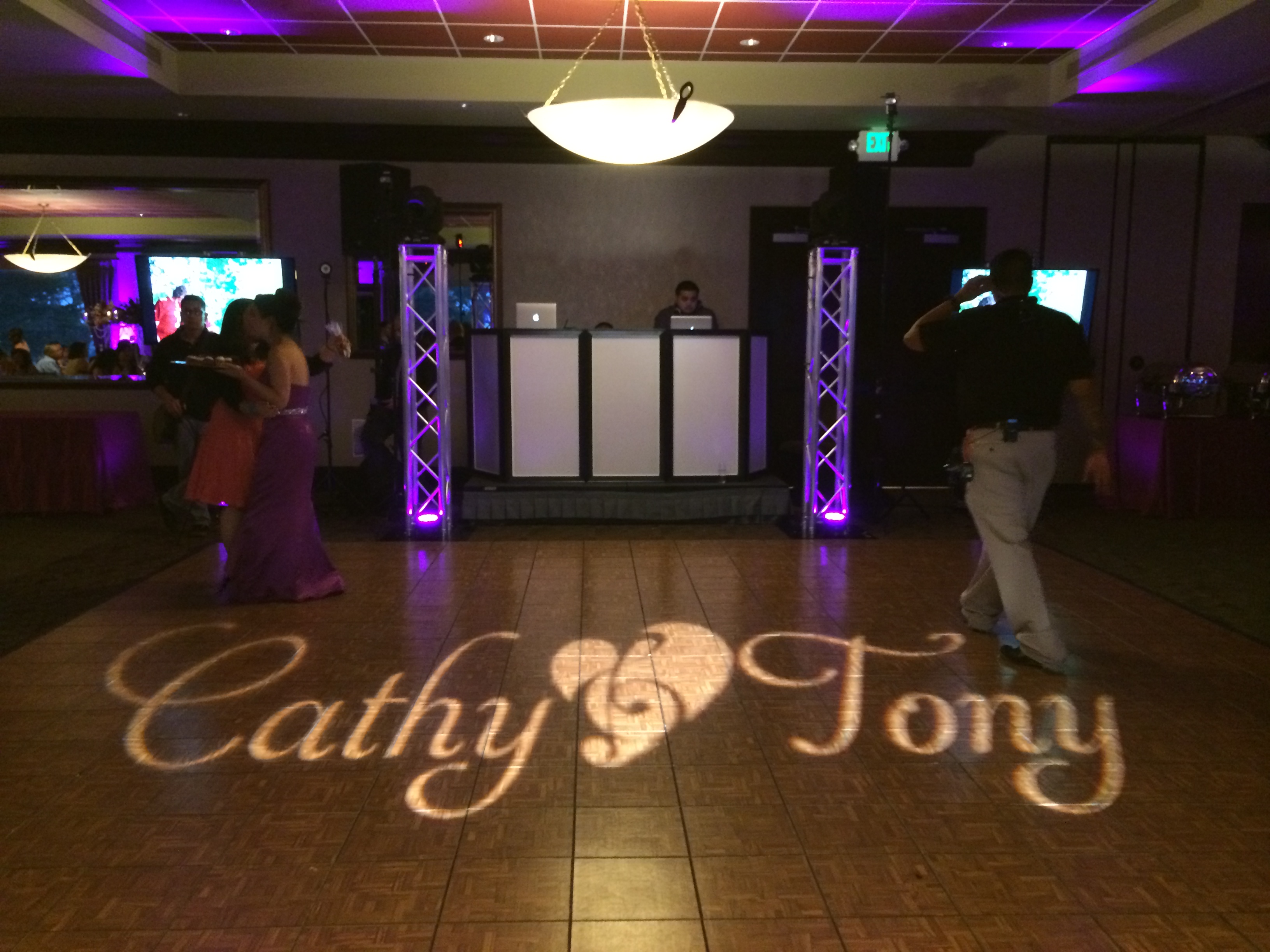 Custom Monogram
Put a personal touch
We can display custom monograms (gobo's) that have your name, initals, or logo almost anywhere or any part of the room. Having your name or logo in lights gives an event a personal touch.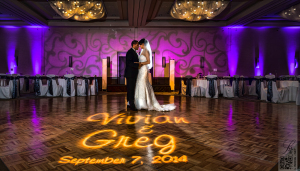 Gobo Wash
A classy feel to an already elegant look
Break up patterns splashed along the walls, ceilings, or dance floor. Adding this to your lighting decor can create that jaw-dropping elegance you're looking for.
Take the next step.  Try one of our lighting design packages.

t
Basic Lighting Package
Full Venue Uplighting (up to 26 fixtures)
Custom Monogram
Elegance Package
Full Venue Uplighting (up to 26 fixtures)
Custom Monogram
Stage Wash
Cake Spot
Event Package
Large Venue Uplighting (up to 36 fixtures)
Custom Monogram
Stage Wash
Cake Spot
Dance Floor Gobo Wash
Intelligent Lighting
Truss Columns
Lighting Technician
We're still updating this page.  We've got more lighting services to choose from…